Characters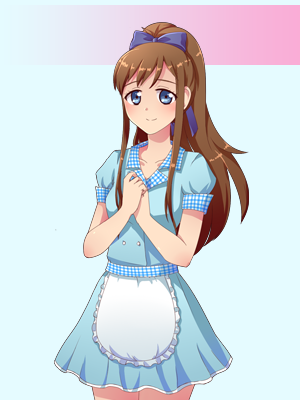 Anna Pervova
CV: Trina Deuhart
Anna is the daughter of the owner of the restaurant, Elena. She startles easily and is quite shy. Her mother thinks that by allowing her daughter to work, her confidence will improve. However, she doesn't think so. Because of her personality she tends to fidget a lot and is quite clumsy.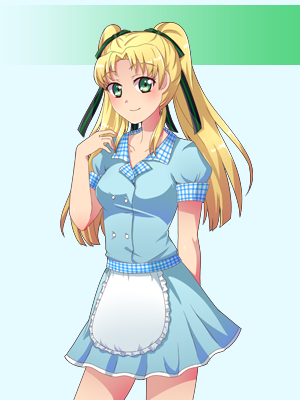 Mikaela Kier
CV: Skyler Davenport
Mikaela is Ryne's childhood friend, and is somewhat overprotective of him. She inadvertently broke something expensive, and now she's forced into a part-time job to pay it off. She has a very short temper and loses patience easily. Often gets into petty arguments with Julia.
Tristina Hamilton
CV: Cayla Martin
Tristina decided to work at the restaurant because she thinks they're cosplaying, although Anna insists they're not. Despite this, she has a hard time with males and treats them differently compared to females.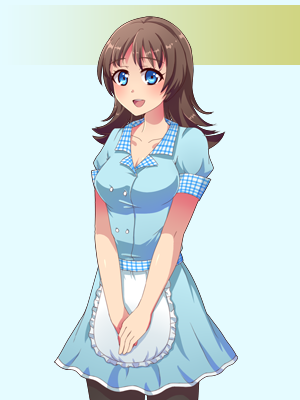 Aurelia Alvarez
CV: Sayaka Mashiro
Aurelia wanted to work at the restaurant because of a certain guy she knows is a regular there, who she considers a very sweet guy. She is perhaps the nicest, and the most physically attractive girl in the restaurant, albeit airheaded and lacking in common sense.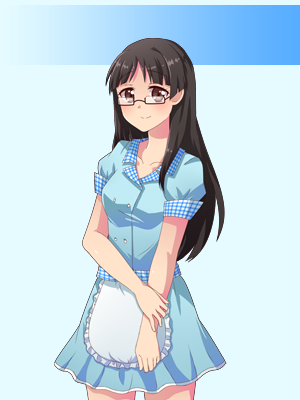 Julia Sakuraba
CV: Samantha Chan
Despite having a talent for cooking, Julia opted to be a waitress in hopes of improving her relationships with her friends, including Anna. She's very modest and polite, and downplays any accomplishments she's done. Unwillingly finds herself in petty arguments with Mikaela.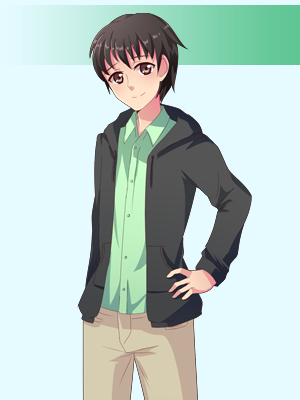 Ryne Reyes
CV: Josh del Mundo
Ryne is the main male protagonist who visits Café Memoria for breakfast, after forgetting to buy groceries the night before. Described as calm and friendly by most of his friends, he likes to help them with the problems they face.